David Marquez,

District 3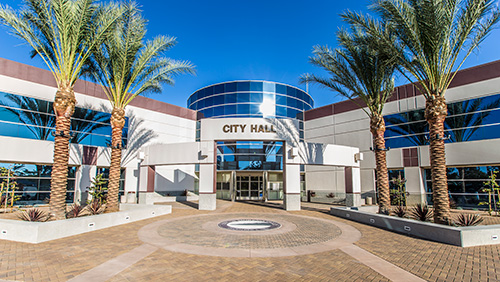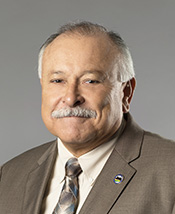 Contact Council Member
David Marquez
Phone: 951.413.3008
Email: davidma@moval.org

Address:
14177 Frederick St.
Moreno Valley, CA 92553
Meet Council Member Marquez
Born October 29, 1950 to Mr. and Mrs. Eugene V. Marquez, David Marquez was raised in Pico Rivera, and graduated from El Rancho High School. Shortly after graduation, David enlisted in the United States Air Force.
Over the next 7 ½ years, David spent time in serving his country with tours in Southeast Asia and Guam. He was also stationed at Chanute Air Base in Illinois, McClellan Air Base in California, Lackland Air Base in Texas and Davis Monthan AFB, Arizona.
After being discharged from the Air Force in 1975, David worked for Massey Ferguson Equipment as a diesel mechanic. David's career took him to several heavy equipment companies (Clark Equipment, Yale Equipment, CAT Equipment, and Pepsi Bottling Group.)
David's career as a heavy equipment operator was interrupted by a decision to attend Rio Hondo College where he pursued an education in Police Administration. After graduation, he joined the Montebello Police Department, where he worked for seven years before leaving the force and continuing his work as a heavy equipment technician.
David was lucky enough to marry his high school sweetheart, Velma Rae Calistro. They have been happily married since 1970. In 1983 they moved to Moreno Valley, where they raised their four children, Debra, Jennifer, Melissa, and David II. David and Velma are also the proud grandparents of nine grandchildren – Cody, Daniel, Victoria, Mackenzie, Makayla, Katie, Brianna, Andy and Emma – with two more grandchildren on the way.
All of David's children and grandchildren attended or are attending schools in the Moreno Valley Unified School District.
David has been an active volunteer with the City of Moreno Valley, helping to participate in cleanups since 2004. He was recently honored as the recipient of Riverside County's "2016 Volunteer Award from Moreno Valley."
On November 8, 2016 he was elected to represent Moreno Valley's Council District 3.
Committee and Board Participation
City Council Advisory Commissions/Boards
Primary
Library Commission
Traffic Safety Commission
Alternate
Senior Citizens' Board
Utilities Commission
City Council Subcommittees
Primary
Finance Subcommittee
Public Safety Subcommittee
Inter-Agency
Primary
Riverside Habitat County Habitat Conservation Agency
Riverside Transit Agency (RTA)
District Map